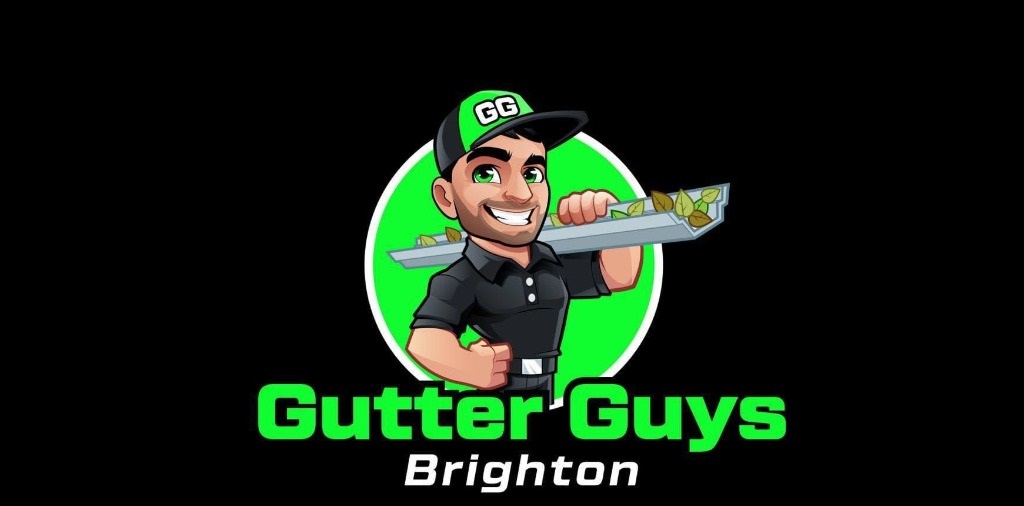 Gutter Cleaning, Gutter Repairs and Gutter Inspections in Brighton & Hove and Surrounding Areas
Gutter Inspections
Our team of experts provides thorough and professional gutter inspections to ensure your gutters are in optimal condition.
Based in Brighton & Hove
We carry out work on domestic, commercial and industrial properties across Sussex
Award Winning Quality
A local trusted business that carries out gutter inspections, cleaning, and repairs.
Fully Insured
We are fully covered with public liability insurance
Full Clearance Removal
All waste taken away and disposed of responsibly to leave your property spotless
Meet the Gutter Guys
Kyle and Dan started the Gutter Guys to help homeowners and businesses in East Sussex.
If you are interested in getting a free quote on residential or commercial guttering, just drop us a call or complete the on-line form.
Gutter Guys Brighton
Why do you need gutter services to protect your home?
Gutter maintenance, clearing and repair are essential for protecting your property from rainwater damage.
Gutters collect water and direct it away from the foundation of your home. Without functioning gutters, water can accumulate, leading to cracks, shifting, and potential structural damage.
Properly installed and maintained gutters ensure that rainwater is directed away from your home, protecting its foundation and structural integrity.
Why you need our gutter services
Video Case Study
3 Storey House, Kemp Town
Blocked Gutters
Leaves, moss, birds nests, and other debris can block up your gutter systems like a dam. Water runoff from your roof needs to be directed direct into your drains via the downpipe.
Any clogging will stop this, potentially creating damp and mould in your home.
Signs of a blocked gutter include visual sagging or an overflow of water
View Case Study
Broken Gutters
High winds and storms do more damage than we think. The constant rattling and wobbling loosens fixings, which can interrupt the required steady flow of water.
Signs of a broken gutter include water running down the wall. Rapid gutter repair often requires long ladders placed on the fascia or soffit, which is beyond the reach of most homeowners. Our gutter service includes a free estimate, so why not give us a call.
View Case Study
Rising Damp
Rising damp is a type of moisture problem that occurs when groundwater moves upwards through porous building materials such as bricks, mortar, or concrete. It usually affects the lower parts of walls, causing dampness, discoloration, and damage to the affected areas.
Rising damp can be caused by inadequate drainage, and it is important to address as it can lead to structural damage, decay of timber, and the growth of mould and mildew. Treatment typically involves implementing proper drainage measures.
View Case Study
I had them round last week to clear and repair my gutters and just wanted to pass on that they did an amazing job and at a very reasonable price! They we're/ are firefighters so obviously good with ladders 😀👍 highly recommended ⭐️⭐️⭐️⭐️⭐️

Stephanie, Hangleton
I literally could not be happier that I found out Dan and Kyle (who used to do my window cleaning as Clean Finish) had started up a second service offering Gutter cleaning and repairs. They came round to fix my guttering that came down in a storm, and cleared them while they were there. Lovely guys, very professional and do a brilliant job every time for a fair price. Couldn't ask for more.

Ciaran, Hove
They are faultless for reliability, workmanship and value for money. An amazing service!!

Jenny, Portslade
Arrived on time. Did an excellent job despite the forest growing in the guttering. They ignored the thunder and lightning and carried on with the job. Very impressed. Excellent value.

Rose, Southwick
I recently had the pleasure of hiring The Gutter Guys to repair some damaged guttering which was causing damp in our bathroom. They worked to the quote, and were excellent value for money. Kyle and Dan were friendly, knowledgeable, punctual, courteous, and highly skilled. They took great care to protect my property and I cannot recommend them highly enough.

Ben

Brighton
Excellent service.Came on time to repair gutters on both the first floor and loft.Very friendly and good at their jobs.Would definitely recommend them to anyone who is having trouble with their guttering.

Ade

Withdean
Friendly efficient ,explained the problem and solution ,quoted a price which never changed. Arrived at time previously agreed. Left everywhere clean and tidy .Good job realigned guttering which was not straight forward

S Collard

Patcham
Very happy with the work these guys did. They were friendly and fast. Cleared my gutters and made a couple of small repairs. Showed me before and after photos too. Really impressed

Charlie

Lancing
Daniel and Karl came round and did an excellent job clearing and fixing my gutters. Cheaper than I thought, excellent value for money.

Chris

Worthing
Gutter guys did a fantastic job I was so impressed. by the results. They are professional and helpful. Very clean and tidy and such great value for money. Cannot recommend them highly enough.

Lou

Henfield